Brandon, FL Real Estate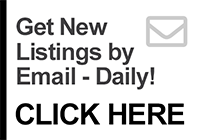 I specialize in working with first time homebuyers and buyers and sellers relocating to and from the Tampa Bay area of Apollo Beach, Brandon, Riverview, Land O Lakes, Lithia, Lutz, Tampa and Valrico. Additionally, I offer tenant placement and full service property management.
Let's Talk! Let me get to work for you! I'd love to add you to my list of happy clients!
Check out my customer reviews on Zillow and Trulia!
1ST TIME HOMEBUYER Susan was amazing to work with. She pulled together multiple showings for my family to find our new home and then did an amazing job of negotiating with the seller to get us the deal we wanted. I would partner with her anytime! Ch Sloan
SELLER: Susan was a great help and resource in selling our home. She kept us up to date on all matters and provided great advice. Susan also took the time to make our house look inviting for the future buyers. Darcytj
BUYER: Susan was great. When i flew in to look for a home, she had a lot of homes lined up for me. Once I found the perfect home, she made it happen! she handled alot of things on my behalf here in florida while I was still in AZ. I really appreciated her expertise and she was always available for me even though she was a very busy lady GailS1079
BUYER: Susan was amazing. She was recommended to me by friends who bought a house in St. Pete two years ago. I was initiating this process from Philadelphia and had one day when I would be in town to look at houses. Susan lined up a ton of great places and we spent a long day going house to house. She added a house that was new to my price range due to a price reduction and that was THE HOUSE. The whole process from offer to settlement was great--I wasn't able to come back to FL for any of the process (including settlement) and Susan handled all inspections and issues flawlessly. She even found me a painter to have the house painted when I decided I wanted to paint at the last minute before moving in. I would HIGHLY recommend Susan. Susan is a true professional and how much she cares about her clients is obvious. I really can't say enough great things about her. Chris McDonough
BUYER & SELLER: Susan was always prompt and honest when answering our questions, calls and emails. She was a pleasure to deal with from the beginning of the process when listing our home and all the way through until closing. Susan is very professional, yet made us feel as though she was a long time friend. We would highly recommend her as the perfect agent! Miraglia4
WAS GOING TO RENT.....BUYER & SELLER: Susan is wonderful. She helped us buy a home in Lithia. We were uncertain of whether or not we wanted to buy or rent and she was so patient. At the time we were working with two agents and the other agent dropped us like a hot potato when we asked her to show us some rentals. Susan stuck with all our vicissitudes and was so kind and patient. She showed us both rentals and homes and we decided to buy. About three years later we asked Susan to help us sell an apartment in south Tampa and she was once again wonderful. She was always on top of things and kept in touch with every move. We ended up selling the apartment in one week. She comes to you highly recommended. Suzanne Lynch
SELLER: Talk about amazing! Susan did a wonderful job and sold our house on the first day to the first people who looked at it. We couldn't have asked for more. She was on top of all of the paperwork, helped find contractors for estimates and work, and even went to the house to meet contractors while we were at work. Susan had sold a house in our neighborhood the year before and sent us a postcard about it. That particular house sold in less than 3 days and I saved her card. I'm glad that I did. I would highly recommend her! ATorgler6810
Featured Real Estate Listings
Contact Me
ouFill in the form below or call me today at 813-300-6800!